At the end of the day, it's all carbs, carbs, carbs.
But the question wasn't about that. It's about the relationship between a bagel and an obwarzanek, the most famous edible export of Krakow, Poland. Did one descend from the other?
It does seem like the obwarzanek, which stems from the Polish word obwarzać (=to parboil), was the first of the two circles of doughy goodness to have been recorded somewhere, as far back as the late 1300s. German immigrants are to said to have introduced to Poland the salty, twisty snack known as the pretzel, which then transubstantiated into a ring with a giant hole in the middle, today's obwarzanek.
And yes, I wrote transubstantiate because religion — specifically, Catholicism — played a much bigger role in Polish society at the time. Indeed, when Queen Jadwiga, the first female ruler of the Kingdom of Poland, during Lent chose to eat obwarzanek over sweet pastries — both were considered luxury items at the time, with the former being composed mostly of wheat, and the latter of wheat and sugar — their consumption spread … among other aristocrats (Indeed, rye was the grain of choice until the price of wheat substantially lowered for working-class consumers).
But that's just one story. Another recounts the tales of Polish soldiers gobbling up obwarzanki (the plural form) before a 1410 battle with German troops. That's the patriotic spin on the rise in popularity of the ring of boiled dough.
No matter which anecdote intrigues your taste buds, it's difficult to overlook the impact that Jewish peasants had on baked goods. To wit, for centuries, European Jews weren't even allowed to bake anything (let alone sell baked goods), due to the fact that 1) they were considered enemies of the church, ergo 2) they couldn't get involved with bread, since it was directly connected to the holy sacrament of the eucharist.
However, in the 1200s, the Polish Prince Boleslaw the Pious decreed that Jews could finally handle bread; since many gentiles (non-Jews) assumed the bakeries were poisoning the finished products, Jews mainly stuck to boiling the dough. They sold rye obwarzanek — salt, sesame seed, and poppy seed — on the street until prohibited from doing so again by the Krakow bakers guild in 1496.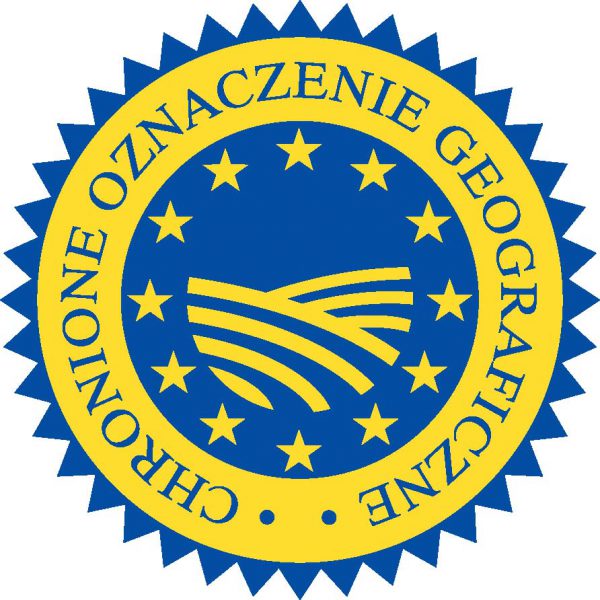 Skipping ahead quite some time in the history of obwarzanek, we've made it to 2010. The obwarzanek krakowski (denoting that it's originally from Krakow) was added to the European Union's Protected Geographical Indication (PGI) list that year, meaning that something by that name could only be sold in Krakow and Wieliczka counties. The PGI symbol mandates a specific weight, production process, and shape for whichever food item falls under its aegis, although the ingredients don't all have to come from Krakow/Wieliczka.
So, if you see something called obwarzanek being sold in another part of Poland, Chicago, or Giza, it's a counterfeit! Step away from the fake, and visit Krakow for the real deal: